From the Studio
Hello wonderful students,
I can't tell you how much I'm missing your smiling
faces and making art with you. I'm in my studio at
the moment, and it is very lonely without your
exciting creative energy. So I'm going to practice
the wisdom of the great art masters from history:
"As long as we are making art, we are together."
This is a good time to practice your drawing skills
at home. All you need is a pencil and some
paper. Warm up by drawing the nature outside
your window or a self portrait in the mirror. Ask
your family to pose for you. Come on, show off
Here is a quick one hour drawing of some poppies
on my dining room table. I will come up with some
wonderful art lessons, so be sure to keep checking in.
I
can't wait to give you a tour of my art studio too!
and activities. My class code is osnhhpg.
03/28/20
Good morning! I'm finishing up my acrylic painting.
This piece took me about 20 hrs so far. I have to confess that there are three other paintings that I
painted over underneath it.
We all love to draw, paint or just view a spectacular landscape. This is something you can definitely do at home with simple supplies such as sketching pencils, black marker, crayons, color pencils or paints.
You may be inspired by the walk you took this week
in your neighborhood. Check out these mustard
flowers blooming at the Arcata Marsh. Take a photo
on your daily walk.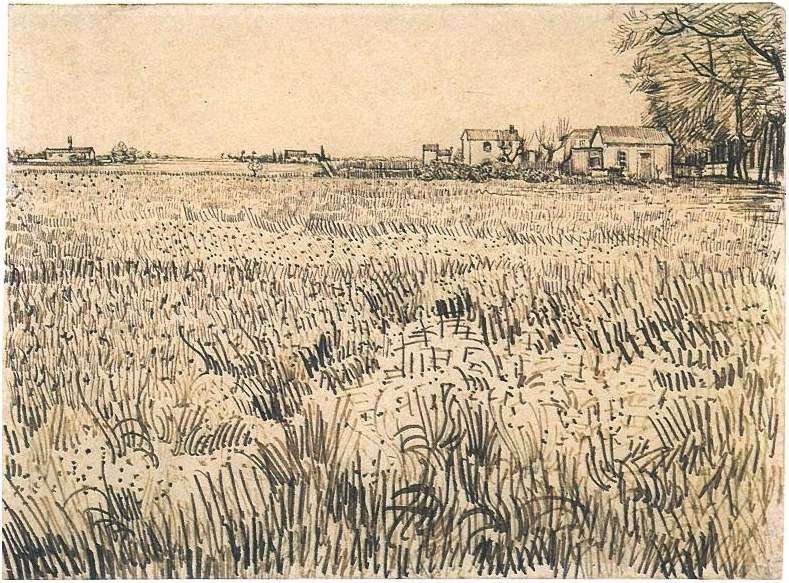 Begin by sketching out you composition with a pencil.
Start with the horizon line (where the earth meets the sky near the center of your paper).
This is a sketch by the great master painter
Vincent Van Gogh.
Arles, April 1888
pencil, pen & brown ink on paper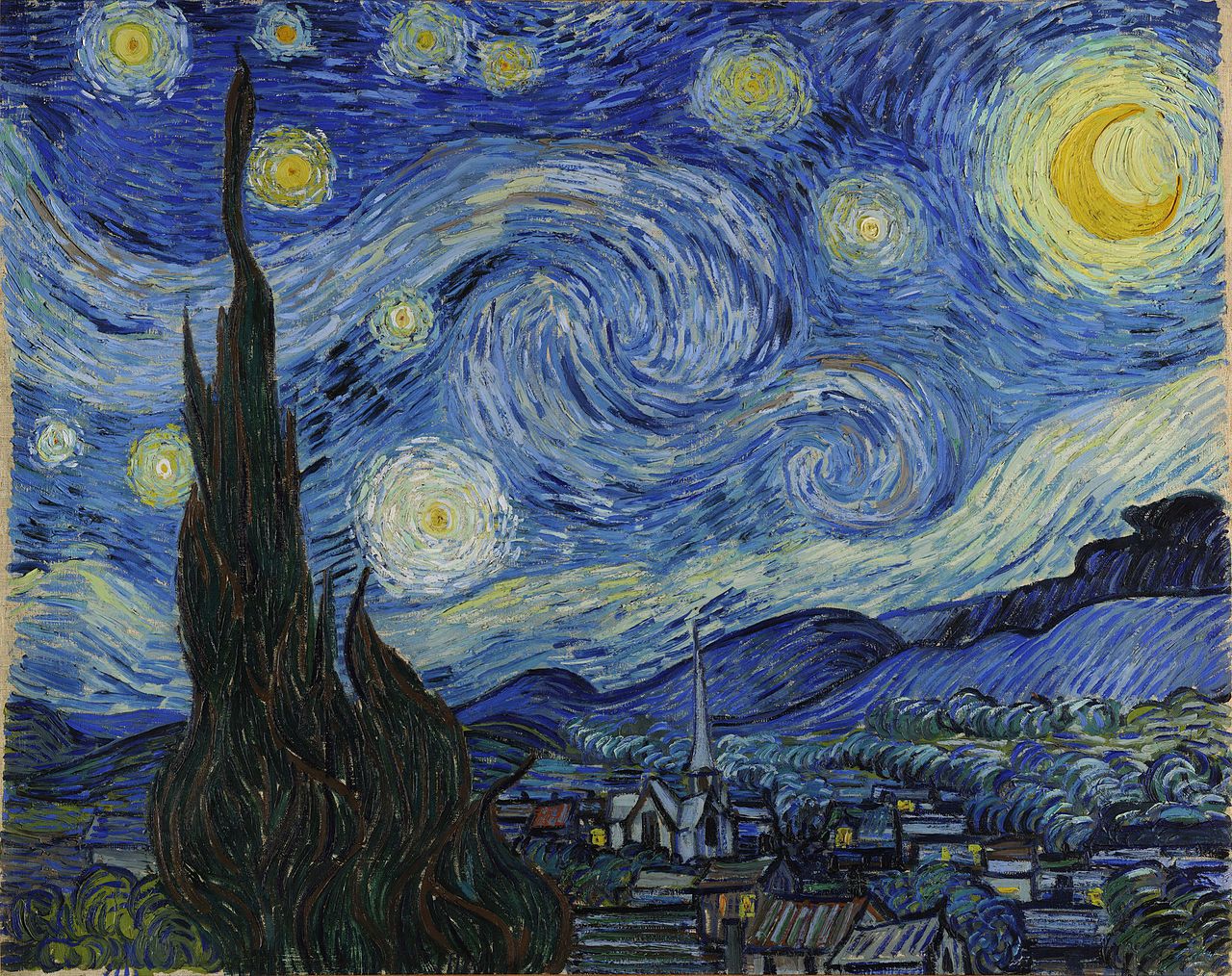 You might be more familiar with his famous painting
Starry Night 1889
Take your family for a tour of his art.
Click below to visit the Vincent Van Gogh Museum